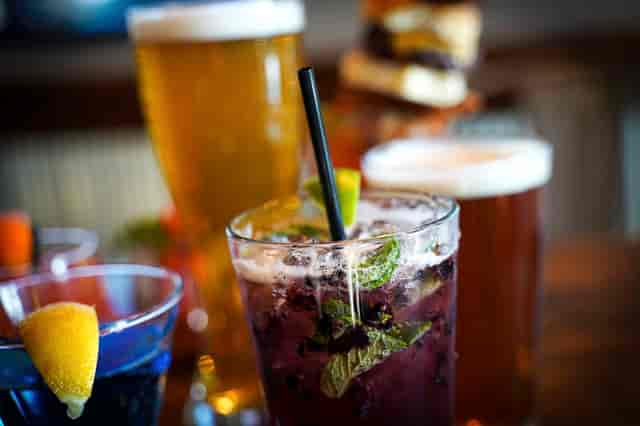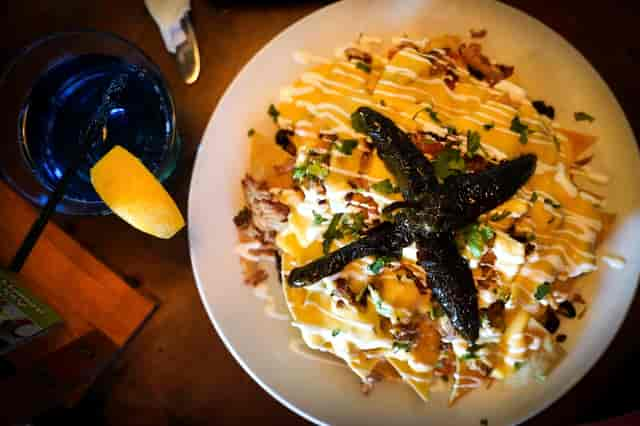 Eat. Drink. Be Social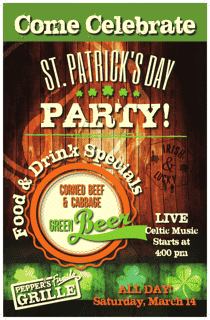 St. Patricks Day Celebration 2020
ALL DAY Saturday March 14, 2020! Join us to celebrate St. Patrick's Day. There will be LIVE Celtic music starting at 4 pm, and Food & Drink Specials like our Corned Beef & Cabbage and Green Beer!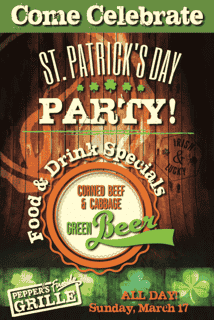 St. Patty's Day 2019
Pepper's St. Pattrick's Day Party,
Sunday March 17, 2019.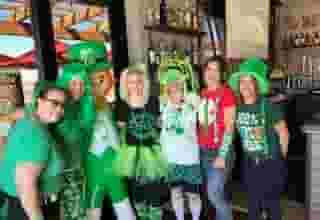 St. Patty's Day 2018
We had a great time celebrating
St. Patrick's Day in 2018.
If you're not hungry yet
If these shots don't make you want to stop in, you might want to go get your eyes checked.